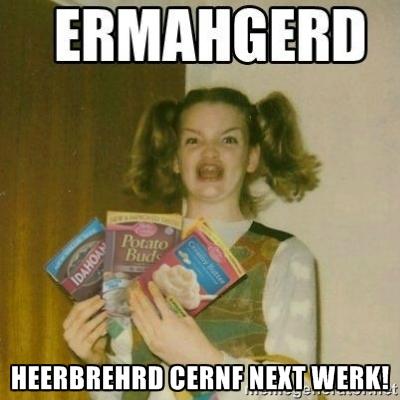 An excited Tweet posted by Heather Noonan today.
HybridConf is only 10 days away. I am incredibly excited, but also with a tinge of being scared. There's a lot to do, and we just want to provide the best experience we can. We do this to make a difference to people's lives - to inspire them to be better at their job, or to build awesome things, and to make friends.
As with all design, building a conference is as much about the small touches as it is the big ones. So there's a few things to announce and talk about…
Bowling
Our bowling page is now live! Head over to the bowling page to register your team. They should total 4 or 5 people each, but if you don't have that many - don't fret, we'll help you find extra people. We'll make sure everyone has a team by the end of it.
We already have some amazing bowling prizes courtesy of the awesome people at Podio, Github, Offscreen Mag, Uber and more. If you or your company would also like to donate to our prize pool, then feel free to contact us and we'll be super appreciative. We'll also get your logo up on the bowling page to show our thanks.
Volunteers
We're assembling a crack team of volunteers to help us out with all the necessary bits and pieces throughout the days of the conference. We have a few already, but there is space for one or two more. If you fancy volunteering, just let us know. You'll need to be available for both days of the conference (though, you won't have to work all of it - you'll get plenty of time to watch talks too.) In return you'll get a free ticket to all parts of the conference as well as an awesome HybridStaff tshirt.
Photography - The Little Surprise
I really wanted to do this last year but unfortunately budget didn't permit. So I'm super happy to announce as a special surprise that this year we've lined up a photographer. Not only will she be taking lots of shots for the conference for us to have as memories, she'll be setting up a photo booth for everyone to have head shots, and group shots with friends new and old taken. This is perfect for Twitter avatars, blog pages, and such. We constantly see people ask for help in taking photos of themselves - and we wanted to enable people to have good photos of themselves for many reasons.
Come join us, be inspired, learn, make friends, visit one of the most beautiful cities in the world, and have a lovely experience. There's still time to get a ticket. Just pop over to our ticket page to grab yours.